Vaayu Festival is the national level college festival of NMIMS University, Mumbai. With the motto of Youth empowerment, Vaayu aims to instill leadership, teamwork and communication qualities in their members year after year.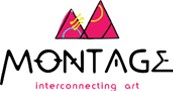 Montage is the Cultural Club of NMIMS where students showcase their talents in various departments as well as participate in exciting events and college fests.

Social Responsibility Forum is the social club NMIMS Mumbai. Our team of 250 college students has been working for the upliftment of the underprivileged for the past 14 years, organizing various events to raise awareness about deep-rooted issues in our society, trying to help the ones in need.

SPORTS CLUB is responsible for conducting intra-college and inter-college sports events, holding tryouts for college sports teams, and managing the team's affairs by coordinating with other college sports tournaments and national level fests.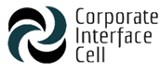 The Corporate Interface Cell is the business club at NMIMS University. Our aim is to work towards bridging the gap between students and the corporate world through collaborations and interactions with top professionals.

E-cell is a community of young, exuberant and like-minded future leaders as they dive deeper into the exciting world of Entrepreneurship. We provide our budding entrepreneurs with the right support and guidance to strengthen their business and business ideas and help them grow further as an entrepreneur.

The Onlooker Magazine is the official bearer of ideas of students, in print! We connect ideas, people and clubs and have tons of fun while we're at it!

The Tech Club works towards its goal of inclusive technological development. Through our 9 departments, we educate and upskill our members, engage via fun and insightful events, and evolve by developing projects.

The Rotaract Club of NMIMS ASMSOC is an international organization with the vision to provide everyone with a platform to develop their leadership and networking skills with the primary purpose of giving it back to the community.

The Nature Club is a community of green activists and nature enthusiasts. Our vision is to shorten the gap between tomorrow's businessmen and sustainable resources.

Enactusis a social entrepreneurship club that focuses on impacting society by implementing Sustainable Development Goals set by the United Nations. Students develop entrepreneurial ventures to uplift the underprivileged by helping them gain lifelong skills while learning how to earn a living through those skills.