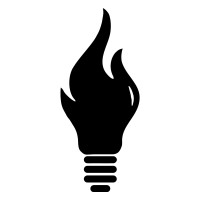 Functionality of the Cell
E-Cell is a club driven by the vision to promote the entrepreneurial aspect of the students. The club functions at the holistic development for an individual to gain entrepreneurial skills with motivations from Entrepreneurial speakers to the application of various skills required for entrepreneurs for its implementation. The club functions from the conduction of entrepreneurial events, speaker sessions, and workshops to mentorship and ideation of various ideas.
Differentiating Factor of the Cell
The differentiating factor of the club is to ignite the entrepreneurial skills within an individual and bridge the gap between I think to I do. It works on the belief of holistic development as an individual, rather than majoring in one skill, an entrepreneur needs to develop all the skills. E-Cell believes that any idea can be a start-up with the optimum amount of support that it intends to provide for everyone.
List of Major Events:
Edward Yardeni on Entrepreneurship vs Crony Capitalism
Reverse Shark Tank
The Unicorn Panel Discussion
Industry Conclave – ESG Panel Discussion
E-Week