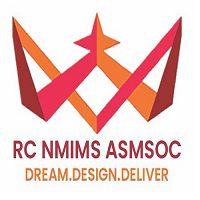 Functionality of the Cell –
The Rotaract Club is the Rotary Organization's youth wing, whose stated purpose is to develop a culture of personal and communal development in up-and-coming leaders. It is a strictly non-political and non-discriminatory organization, where anyone can participate regardless of caste, creed, or gender. With Nine different avenues, every single member has the opportunity to grow and contribute in their preferred field of interest. Every activity conducted is carefully sketched and played out to best fit in with our Motto, 'Redefining Growth.'We bring together people ages 18 and older to exchange ideas with leaders in the community, develop leadership and professional skills, and have fun through service.
Differentiating Factor of the Cell –
The differentiating factor of RC NMIMS'ASMSOC lies in its diversity. Rotaract offers the widest range of events and initiatives under its purview. Right from community services-based initiatives to bring about a change in the society to professional and skill enhancement events to provide a lucrative corporate career are offered at Rotaract. Secondly, Rotaract in itself is an internationally recognised movement with more than 7000 clubs across the globe, all of them with the aim of fostering fellowship through service.
List of Major Events conducted:
NMIMS ASMSOC MUN
STRAY STRONG
FINVEST