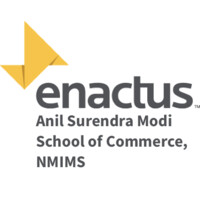 Functionality of the Cell
Enactus is an international not-for-profit organisation dedicated to creating a better world by inspiring young future leaders and social innovators to take entrepreneurial action through diverse and fresh perspectives. It is the largest experiential learning platform developing NextGen Leaders with a head of business and a heart for the world.
Enactus ASMSOC is an extension of the same and aims to create a network of student entrepreneurs unified by our vision – to create a better, more sustainable world. Our mission is to engage next generation of entrepreneurial leaders to use innovation and business principles to improve the world. Through our current entrepreneurial venture – 'PROJECT NEEV' and 'PROJECT AARANYA', we train our beneficiaries to make a range of products out of otherwise waste/reject raw materials to generate income.
Differentiating Factor of the Cell
"Give a man a fish, and you have fed him for the day; teach a man to fish and you have fed him for a lifetime." But ENACTUS ASMSOC takes it a step further by teaching the man how to cook that fish. Enactus ASMSOC works in line with United Nation's 17 Sustainable Development Goals to device projects which employ underprivileged people of the society (our beneficiaries), train them with necessary skills to make the products under our project in order to generate income. In 7 years of its existence in college, Enactus ASMSOC has impacted 100+ lives, directly and indirectly, with the functioning of 3 live projects. Our aim is to make these projects independent of Enactus volunteers so that beneficiaries can run the business on their own and directly benefit from it. We are the only revenue generating organisation of the college.
List of Major Events:
Project Aaranya
Pride & Proud
Entrepreneurship Basics 101
Donation Drive
Talking Out Loud
The Enactus Sustainability Month (TESM)