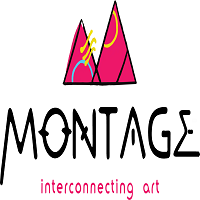 Functionality of the Cell
Montage is the Cultural club of ASMSOC. Montage is a club comprising 8 committees namely Dance, Drama, Music, Fashion, Fine arts, admin and finance, Public Relations and Digital Works. Montage conducts several in-house events throughout the year which involve the participation of all students of NMIMS ASMSOC. These events include open mics, Talent Hunt, Montage days and the Annual cultural day. Open mics and talent hunt provide opportunities to all wishing to showcase their talent. Montage participates in inter-collegiate festivals across Mumbai solely for the purpose of giving exposure to its members and winning accolades for NMIMS ASMSOC. Participation in festivals fosters the spirit of excellence and ignites passion.
Differentiating Factor of the Cell
Everything is cultural at Montage and the club believes in interconnecting art in order for members to get a taste of all crafts. Montage endeavors to create an environment that is vigorous and stimulating and ensures a deep bonding amongst the members. It brings a student closer to talented people from various crafts. Montage brings with it opportunities, performances, ebullience, and enrichment of each and every individual through the course of cultural performances. Through these events, Montage systematically builds character, teaches team effort, motivates qualities such as punctuality and determination, facilitates time management skill learning, strengthens confidence, boosts morale, enhances individuality, improves multitasking, ensures holistic development of each and every member.
List of Major Events:
Cultural Days 2021
Offbeat - CIC x Montage
Open Mic 2021
Talent Hunt 2021
Open Mic 2022