There are a lot of extracurricular activities for the students of Anil Surendra Modi School of Commerce besides quality academics.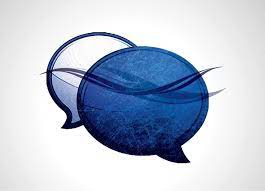 Vaayu Fest
Functionality of the Cell
'Vaayu' is the international level college festival of Anil Surendra Modi School of Commerce. It's a 3-day festival with an annual footfall of 35,000+ and a participation base of 7000+ students from all over India. Several pre-fests are also conducted before the festival during the rest of the year.
Differentiating Factor of the Cell
The festival has been growing exponentially in the past 10 years striving for "Youth Empowerment". From sponsors like PinkVilla, Big FM, Coin Switch Kuber, Ishq FM, Republic TV and Actor Prepares to eminent personalities like Ananya Panday, Barkha Singh, Prajakta Koli (MostlySane), Biswa Kalyan Rath and Jasleen Royal- all were key stakeholders at Vaayu'21. Vaayu not only gives an experience of a lifetime to the workforce and students of Anil Surendra Modi School of Commerce, but also leaves a massive impact of the influence of our School and University in the entire country.
List of Major Events:
The Activist
The Fault in Our Scams
Khayaal
Inktober
To the Moon
Bulls and Bears
Bizcraft
The Dialogue
Writeous
Nine-Nine!
Marketing Maniac
Tres Chic
Internship Fair
Mr and Miss Vaayu
Treasure Heist
Dumb and Dumber
Ironman
King of Triumph
Guns Out
Winner Winner Chicken Dinner
Bollywood Unplugged
Two glam to handle
Nach Baliye
Ad-vision
Vaayu Fashion Week
Velle Movie Promotion
Graffiti Proshow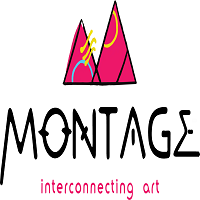 MONTAGE
Functionality of the Cell
Montage is the Cultural club of ASMSOC. Montage is a club comprising 8 committees namely Dance, Drama, Music, Fashion, Fine arts, admin and finance, Public Relations and Digital Works. Montage conducts several in-house events throughout the year which involve the participation of all students of NMIMS ASMSOC. These events include open mics, Talent Hunt, Montage days and the Annual cultural day. Open mics and talent hunt provide opportunities to all wishing to showcase their talent. Montage participates in inter-collegiate festivals across Mumbai solely for the purpose of giving exposure to its members and winning accolades for NMIMS ASMSOC. Participation in festivals fosters the spirit of excellence and ignites passion.
Differentiating Factor of the Cell
Everything is cultural at Montage and the club believes in interconnecting art in order for members to get a taste of all crafts. Montage endeavors to create an environment that is vigorous and stimulating and ensures a deep bonding amongst the members. It brings a student closer to talented people from various crafts. Montage brings with it opportunities, performances, ebullience, and enrichment of each and every individual through the course of cultural performances. Through these events, Montage systematically builds character, teaches team effort, motivates qualities such as punctuality and determination, facilitates time management skill learning, strengthens confidence, boosts morale, enhances individuality, improves multitasking, ensures holistic development of each and every member.
List of Major Events:
Cultural Days 2021
Offbeat - CIC x Montage
Open Mic 2021
Talent Hunt 2021
Open Mic 2022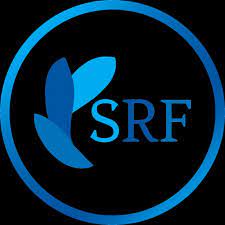 Social Responsibility Forum
Functionality of the Cell
Social Responsibility Forum (SRF) is a conduit for Social Welfare through exhilarating events all year long with a dynamic crew leading them.
Established in NMIMS Mumbai, SRF has, for the past 14 years, successfully attempted to create awareness and contribute to the society and those less privileged than oneself.
Inducing a sense of awareness in the masses we come across, has always been our goal. Each episode held by the club is carefully curated to blend social service and the fervor and gusto of today's generation to uplift the society and leave an impact.
Differentiating Factor of the Cell
SRF as a club has always tried to create awareness but also help other people of a privileged class understand the importance of doing their part and helping those who are not as fortunate as them. What makes SRF unique from all other clubs is that we don't only focus on having fun or doing social work. We try to combine both aspects in order to make our work fun and keep motivating people to join us and do their bit for society.
List of Major Events:
WEvolve- Tapping on Taboos
TREASURE HUNT
SRF WEEK
JUNOON
AARAMBH
KHWAHISH
DISTRIBUTION DRIVES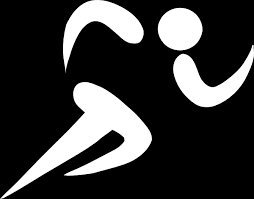 SPORTS CLUB
Functionality of the Cell - The NMIMS ASMSOC SPORTS CLUB is the official organizer and coordinator for all the sporting activities of NMIMS University's school of commerce. Since it's commencement in 2014 with 4 sports events and a team of 30 members, the club has been expanding its operations every year and currently hosts over 10 events in a year with a member strength of over 150 people. We also help form and manage the college sports teams and coordinate their affairs with different college sports fests and tournaments.
Differentiating Factor of the Cell - The club provides the students of NMIMS a platform to stay connected to sports by helping them organize and manage various intra college and National level sports events throughout the year. The members of the club not only get a chance to participate and play in the club but also get a first-hand experience in organizing inter/intra sports events and get to learn varied skills involving hospitality, logistics, security, marketing, digital works and public relations. They are exposed to leadership roles where they have to portray hard-work, team work and time efficiency. Sports Club is a one stop destination for the students to come together for a fun learning experience where they get to play their favourite sport while bonding with their peers and making memories for a lifetime.
List of Major Events:
Blaze – Flagship Event
Blaze Run – Virtual Marathon
Basketball
Football
Table Tennis
Badminton
Fifa
Pool And Snooker
Chess
Cricket
Lawn Tennis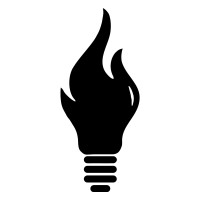 Entrepreneurship Cell
Functionality of the Cell
E-Cell is a club driven by the vision to promote the entrepreneurial aspect of the students. The club functions at the holistic development for an individual to gain entrepreneurial skills with motivations from Entrepreneurial speakers to the application of various skills required for entrepreneurs for its implementation. The club functions from the conduction of entrepreneurial events, speaker sessions, and workshops to mentorship and ideation of various ideas.
Differentiating Factor of the Cell
The differentiating factor of the club is to ignite the entrepreneurial skills within an individual and bridge the gap between I think to I do. It works on the belief of holistic development as an individual, rather than majoring in one skill, an entrepreneur needs to develop all the skills. E-Cell believes that any idea can be a start-up with the optimum amount of support that it intends to provide for everyone.
List of Major Events:
Edward Yardeni on Entrepreneurship vs Crony Capitalism
Reverse Shark Tank
The Unicorn Panel Discussion
Industry Conclave – ESG Panel Discussion
E-Week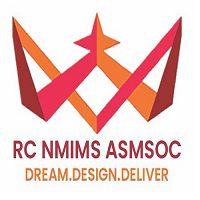 The Rotaract Club
Functionality of the Cell –
The Rotaract Club is the Rotary Organization's youth wing, whose stated purpose is to develop a culture of personal and communal development in up-and-coming leaders. It is a strictly non-political and non-discriminatory organization, where anyone can participate regardless of caste, creed, or gender. With Nine different avenues, every single member has the opportunity to grow and contribute in their preferred field of interest. Every activity conducted is carefully sketched and played out to best fit in with our Motto, 'Redefining Growth.'We bring together people ages 18 and older to exchange ideas with leaders in the community, develop leadership and professional skills, and have fun through service.
Differentiating Factor of the Cell –
The differentiating factor of RC NMIMS'ASMSOC lies in its diversity. Rotaract offers the widest range of events and initiatives under its purview. Right from community services-based initiatives to bring about a change in the society to professional and skill enhancement events to provide a lucrative corporate career are offered at Rotaract. Secondly, Rotaract in itself is an internationally recognised movement with more than 7000 clubs across the globe, all of them with the aim of fostering fellowship through service.
List of Major Events conducted:
NMIMS ASMSOC MUN
STRAY STRONG
FINVEST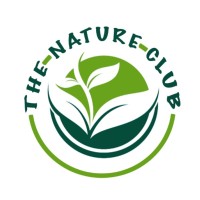 The Nature Club
Functionality of the Cell – The Nature Club of ASMSOC aims to make the people from our community understand and care for nature and its conservation. We also aim at experiencing the beauty and adventures that nature has to offer to us and make others realize the need of the same by conducting various events.We believe that understanding nature gives us a better view of the world and enables us to share our responsibilities in maintaining a healthy environment and to take steps to prevent environmental damage individually and collectively. We believe in the three principles: Adventure, Community, Initiatives. The club organizes various events for the same.
Differentiating Factor of the Cell – Going on treks and the adventurous aspect alongside doing managerial events related to trails, CSR activities and nature.
List of Major Events:
View from The Top
Wildlife Fiesta- Series of Events
We with The Wild
The Loan Survivor
Debunking covid myths
Supporting sustainable businesses
Project Vriksha
Wildlife Unleashed
Nature trivia
Menstrual hygiene awareness
Trinity
Trek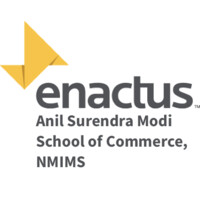 ENACTUS
Functionality of the Cell
Enactus is an international not-for-profit organisation dedicated to creating a better world by inspiring young future leaders and social innovators to take entrepreneurial action through diverse and fresh perspectives. It is the largest experiential learning platform developing NextGen Leaders with a head of business and a heart for the world.
Enactus ASMSOC is an extension of the same and aims to create a network of student entrepreneurs unified by our vision – to create a better, more sustainable world. Our mission is to engage next generation of entrepreneurial leaders to use innovation and business principles to improve the world. Through our current entrepreneurial venture – 'PROJECT NEEV' and 'PROJECT AARANYA', we train our beneficiaries to make a range of products out of otherwise waste/reject raw materials to generate income.
Differentiating Factor of the Cell
"Give a man a fish, and you have fed him for the day; teach a man to fish and you have fed him for a lifetime." But ENACTUS ASMSOC takes it a step further by teaching the man how to cook that fish. Enactus ASMSOC works in line with United Nation's 17 Sustainable Development Goals to device projects which employ underprivileged people of the society (our beneficiaries), train them with necessary skills to make the products under our project in order to generate income. In 7 years of its existence in college, Enactus ASMSOC has impacted 100+ lives, directly and indirectly, with the functioning of 3 live projects. Our aim is to make these projects independent of Enactus volunteers so that beneficiaries can run the business on their own and directly benefit from it. We are the only revenue generating organisation of the college.
List of Major Events:
Project Aaranya
Pride & Proud
Entrepreneurship Basics 101
Donation Drive
Talking Out Loud
The Enactus Sustainability Month (TESM)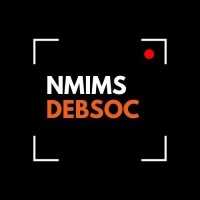 Debating Society
Objectives of the Cell
The Debating Society focuses on helping its members hone in their critical thinking and public speaking skills in order to present their arguments in the most clear, concise, eloquent and convincing manner. The Debating Society prides itself on creating individuals who are ready to take the corporate world by storm with all the skills they have acquired in the Society.
Unique Factor of the Cell
The Differentiating Factor of the Debating Society lies in the uniqueness of the activity undertaken by it. The Debating Society provides its member with a platform like no other in order to be heard and teaches them how to remain calm and think through even the hardest of situation. The Debating Society ensures members come away with the ability to think deeper and broader about any given subject than before.
List of Major Events:
Problem Solving Workshop
Analytical Thinking Workshop
Past vs Present Debate