SVKM's NMIMS Anil Surendra Modi School of Commerce (ASMSOC) imparts undergraduate & postgraduate management education through its BBA, B.Com. (Hons.), B.Sc. Finance, M.Sc. Finance programs. The school's main objective is to impart domain knowledge and focus on developing competencies so that students can embark on managerial career paths and assume a leading role in the corporate world. The course offers high employability for the student community. We at ASMSOC are engaged constantly in updating our curriculum as per the needs of the industry and changing global economic scenarios. Innovative pedagogy helps students meet the industry expectations from an entry-level graduate.
At ASM SOC, we bring a unique combination of theory and practice; our program emphasizes the development of analytical skills and the in-depth application of concepts, tools, and techniques to a wide range of situations faced by managers. The curriculum will help students to gain an integrated perspective across functional areas,
Academic excellence is the priority; however, undergraduate education is about the holistic development of the students; therefore, curricular, co-curricular and extra-curricular activities are part of ASM SOC. These activities make them better leaders, improve their communication and interpersonal skills, and assume responsibility.
Internship at the end of the first year is with NGO or Social Organisation to build social sensitivity among the youth. Internship at the end of the second year imparts a corporate experience. The live projects, experiential learning, and corporate interface are some of the activities that make them industry-ready for real-world challenges. At the school, we impart education to make our students good decision makers with social sensitivity.
We are happy to inform you that India Today's special issue on Best Colleges in India has ranked our BBA program as the best in India in June 2018 and June 2019. Outlook- ICARE Rankings 2021 has ranked 125 BBA colleges across the country; NMIMS ASMSOC, Mumbai, is top on the list.
University has initiated BBA, B. Sc. Finance and B.Com. (Hons.) Programs at Bengaluru, Navi Mumbai, Indore, Dhule, Hyderabad, and Chandigarh campus.
ASM SOC ventured into PG program in 2017 with M.Sc. Finance program. This program will help to create high-quality middle-level managers in functional areas.
I am wishing you all the best during your tenure at SVKM's NMIMS Anil Surendra Modi School of Commerce.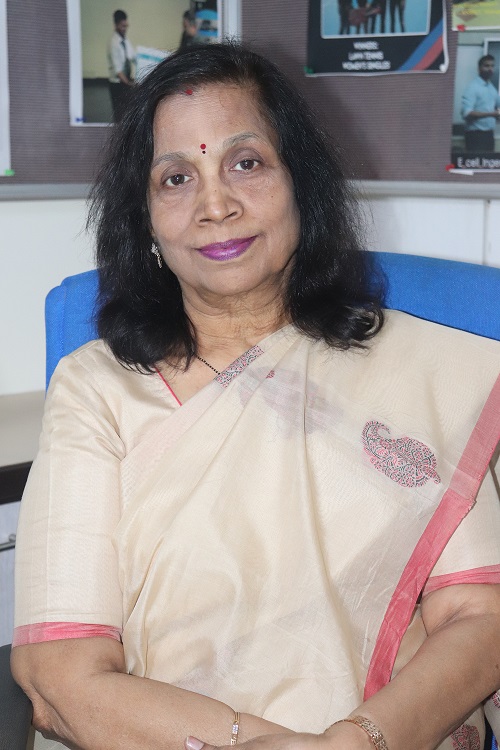 Prof. Sangita Kher
I/C Dean - ASMSOC, NMIMS
Email id: sangita.kher@nmims.edu
Tel.: 022–4235 5555