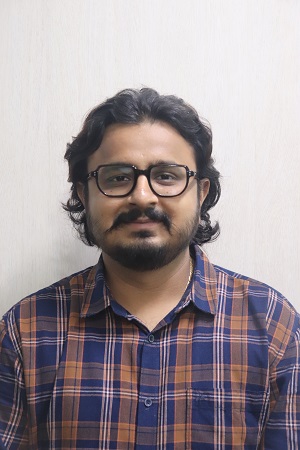 Pratik Dhruv
Assistant Professor
Specialization (Qualification):
M.Sc. Computer Science, Pursuing Ph.D.
Areas of Specialization:
Computer Science
Interest Areas:
Database management and security, SQL, Python programming
Experience:
Academic Experience - 7 and till date
(i) Information Technology Department, Patkar college.
(ii) Visiting Faculty, SDSOS, NMIMS.
(iii) Visiting Faculty, International Studies, NMIMS.
(iv) Assistant Professor, ASMSOC, NMIMS.
Research:
Publications:
Publications and Research papers presented:
Conferences / Workshops / Seminars attended/ Certifications:
Research In IT (National Level Conference) , Cyber security (Workshop), Virtual labs (workshop), Revised syllabus IT (workshop in SM Shetty)
Academic activities:
"Cyber security certification, Skilful (teaching senior citizens about computers), external examiner for M.Sc. (project and internship)"
Awards:
Management Development Programs:
Professional Memberships:
Editorial Board Membership:
Official Email Id:
pratik.dhruv@nmims.edu
Office Phone No:
022-42355535