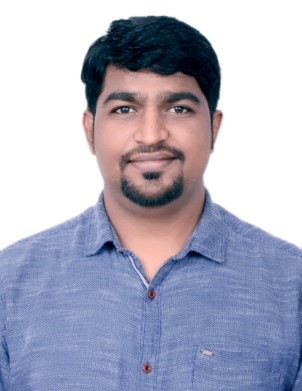 Pankaj Kathiriya
Assistant Professor

Specialization (Qualification):
B.Sc (Computer Science), M.Sc (Information Technology), B.Ed.



Areas of Specialization: Information Technology
Interest Areas: Information Technology
Experience: 7years
Conferences / Workshops / Seminars attended:
Resource Person for Workshop on "Practical's of Revised Syllabus of M.Sc. Computer Science – I Semester II" for "Cloud Computing".
Attended National Level Webinar on Role of Review of Related Literature in the Research organized by Gajananrao Pandurang Patil College of Arts & Sci (IT) & IQAC in association with MUCTA on 15th May 2020.
Participated in National level Faculty Development Programme on E-learning Tools for Effective Teaching and Learning organized by Nirmala Memorial Foundation College of Commerce and Science in collaboration with EdFly on 16th May 2020.
National Webinar titled "VIRTUAL REALITY - Very important for Futuristic Training" hosted by Centre for Excellence, Internal Quality Assurance Cell (IQAC) and Value Lab of SIES College of Arts, Science and Commerce (Autonomous), Sion West, Mumbai - 400022 In association with Financial Planning Academy held on Tuesday, 26th May 2020.
Research in IT (National Level Conference) organized by Computer Science and Information Technology Department at Patkar Varde College.
Academic activities:
Skilful (teaching senior citizens about computers)
Official Email Id: pankaj.kathiriya @nmims.edu
Office Phone No: 022-4235 5539