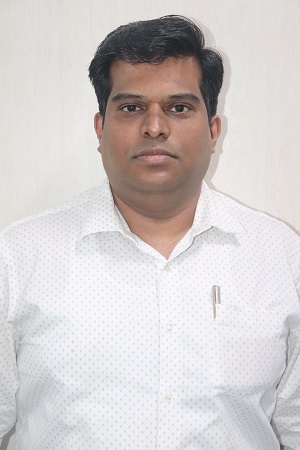 Dr. Jayesh Jagannath Manjrekar
Assistant Professor & Programme Chairperson –B.Com. (Hons.)
Specialization (Qualification):
M.Com, CA, NET, SET, Ph.D.
Areas of Specialization:
Finance, Tax
Interest Areas:
Experience:
Academic Experience
A.Y. 2005-06 Thakur College of Commerce & Science
A.Y. 2008-09 S. S. & L. S. Patkar & Varde College of commerce
From June 2010 to Oct 2010: N.M. College of Commerce
From June 2011 to Jan 2013: M.L. Dahanukar of Commerce
Industrial Experience
From Feb 2003 to Jan 2005 – A.W. Faber Castell Pvt. Ltd.
From Dec 2005 to May 2008 – Tarang Goyal & Co., Chartered Accountants
Associated with Kambala Hospitality Pvt. Ltd."
Research:
Publications:
Publications and Research papers presented:
Conferences / Workshops / Seminars attended/ Certifications:
Academic activities:
Awards:
Management Development Programs:
Professional Memberships:
Editorial Board Membership:
Official Email Id:
Office Phone No: